Nadir Godrej, the eminent businessman and philanthropist was the first keynote speaker at the XVII North American Zoroastrian Congress in Los Angeles. Below is the text of his address, delivered on Monday Dec 29th 2014 in his trademark style of poetry.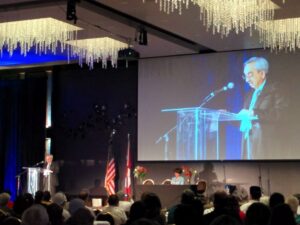 Some fear Zoroastrians may not last
And yet they had a glorious past.
The Achaemenians come to mind.
More noble rulers are hard to find.