Zoroastrian Association of Michigan Breaks New Ground
Society of Scholars of Zoroastrianism (SSZ) meets for the first time outside of Chicago.
In a first, the Society Of Scholars Of Zoroastrianism (SSZ)  Annual Conference was organized on Sat October 14,  2017, in Metropolitan Detroit, by the Zoroastrian Association of Michigan (ZAOM).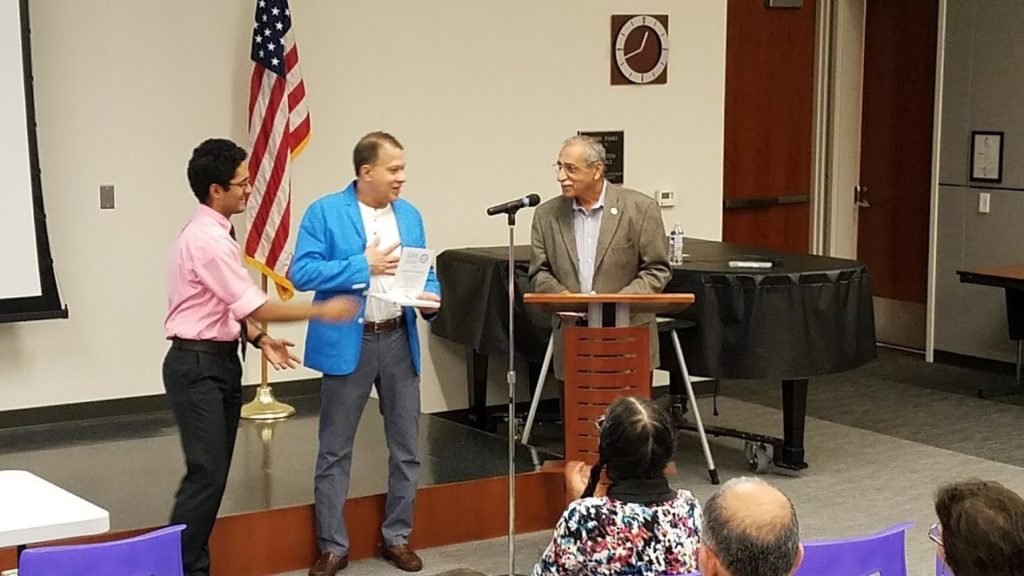 Prof Jamsheed Choksy being honored with the SSZ Recognition Award
A  Legacy of the 8th World Zoroastrian Congress, the SSZ, since its inception has been hosted by the Zoroastrian Association of Chicago (ZAC).  This year, under  the leadership of Dr. Ardeshir Irani, the SSZ was hosted successfully in October 2017 at the Public Library in Farmington Hills, a suburb of the city of Detroit, by the Zoroastrian Association Of Michigan (ZAOM).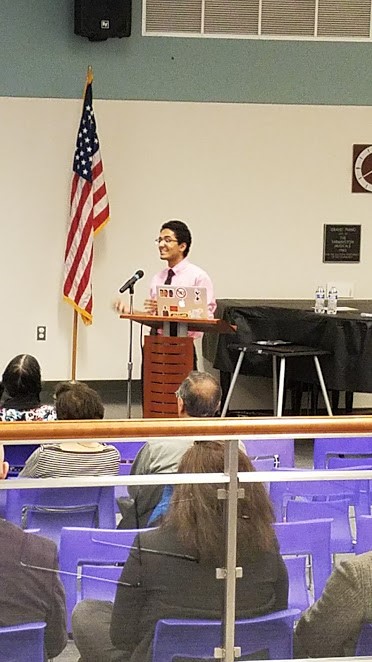 Sarosh Irani presenting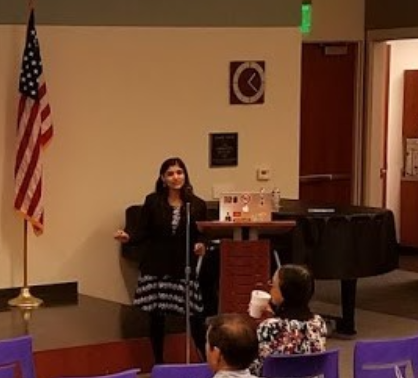 Afriti Chinoy presenting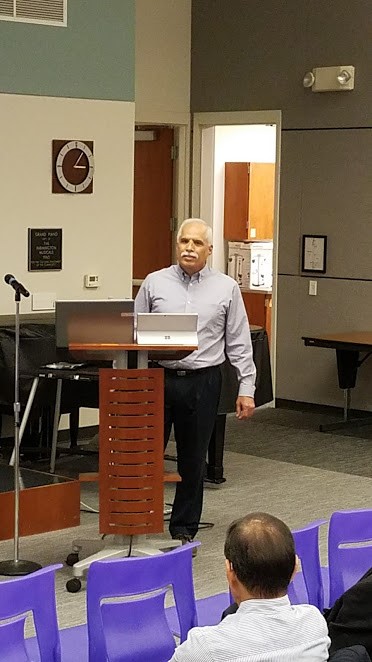 ErvadTehemton Mirza presenting
The presentations were recorded on video by Neville Bugli and are available on youtube : https://www.youtube.com/watch?v=arI5j1T6nms&list=PLYQq9_Sve3YgqMUrBQhQOSiA263BZ9t4p
The opening presentation was made by Professor Jamsheed Choksy, from the University of Indiana, on the life of Zarathushtra, as gleaned from the Gathas. This talk would be of interest, not only to Gatha Study Circles which are forming in North America, but also to teachers of religious education classes for young children in middle and high school. Prof Choksy was presented with the Society Of Scholars Of Zoroastrianism Recognition Award for his dedication to the study & teaching of  Zoroastrian Religion & History.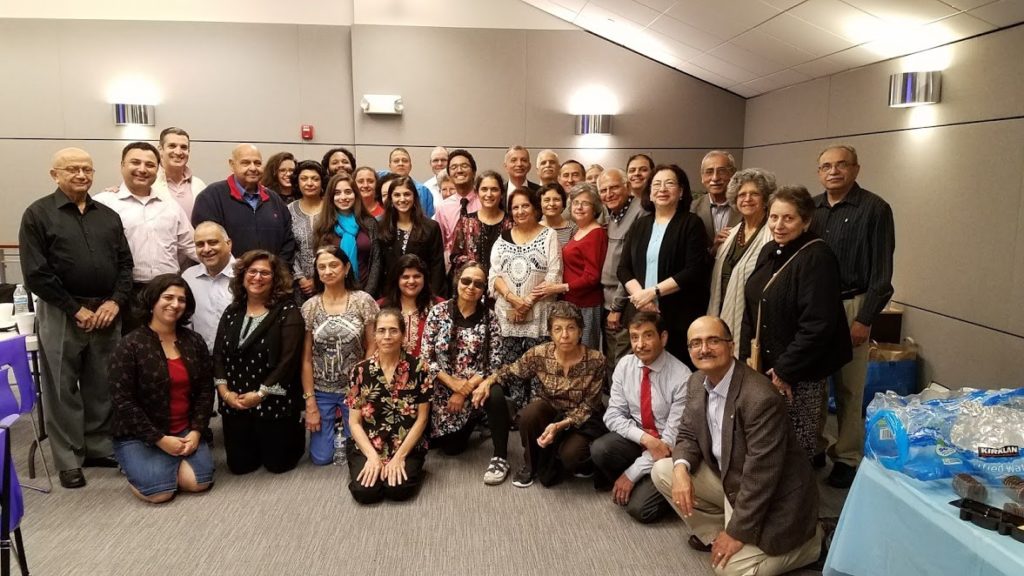 Group photo of attendees
Rohinton Rivetna shared the vision and mission of the SSZ. He emphasized the value of the community providing feedback to the scholars who made presentations, so that they in turn could fine tune their messages and make them relevant to the needs of the North American Zarathushti diaspora.
Stellar presentations by our youth representing the new generation, Afriti Chinoy and Sarosh Irani, held the audience spellbound. Everyone was  left wondering at the research they had performed, and their ability to present their thoughts in a professional and cogent manner. Afriti spoke on how Prophet Zarathushtra's teachings are valuable in today's modern world, while Sarosh spoke on Zarathushtra's contributions as a philosopher, scientist, astronomer and ecologist.
A lively discussion was generated in the question and answer section after the presentation made by Ervad Tehemton Mirza, Vice President of the North American Mobeds Council, from London, Ontario. He spoke on Prophet Zarathushtra's influence on world religion & philosophy.
What should be taught in the religious education classes was the subject for Dr. Lovji Cama, Chair of the Religions Education Committee of FEZANA, who flew in from New Jersey to speak. His talk concluded the days proceedings.
The conference was well attended by local area Zarthushtis, local interfaith leaders as well as students of theology some of whom had traveled far from the other side of the state and even as far away as Texas.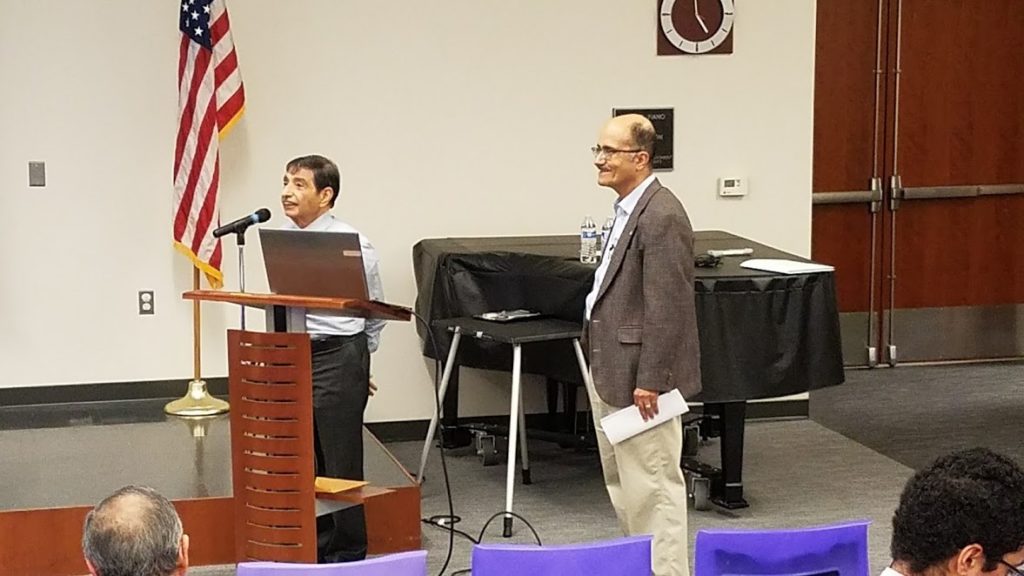 Dr Lovji Cama presenting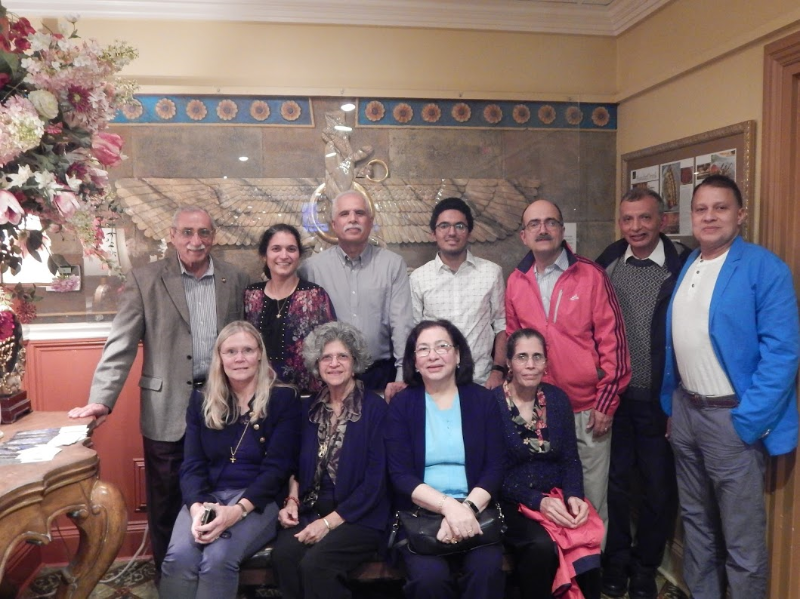 More details of the structure and organizational aspects are available at the SSZ website www.s-s-z.org
Any associations interested in hosting the SSZ Conference in the near future can contact Rohinton Rivetna at rivetna@aol.com