Rohinton Rivetna Outstanding Zarathushti Award
To recognize a Zarathushti who has made outstanding and well-recognized contributions, through outstanding leadership and service, to further the cause of Zarathushtis in North America and internationally. Such contributions can be in, among other things, Zarathushti history, theology, culture, religious education, community affairs, and interfaith activities.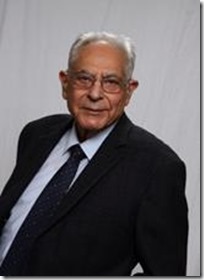 Sam Vesuna
Sam Vesuna has been involved with Zoroastrian community organizations both in the UK and North America. He served as Secretary and Treasurer of the Incorporated Parsee Association of Europe (renamed Zoroastrian Trust Funds of Europe) from 1957 to 1960. He was involved with the Zoroastrian Society of Ontario soon after his arrival in Canada in 1973 and has served on its Executive Committee for 21 years (at different times) as President, Past President, Treasurer and Executive officer. He was also the founding Director and served for many years as Treasurer of the Rustom Guiv Foundation (Ontario). Sam was also involved with other North American representatives in the formation of FEZANA and in setting up its constitution and bye-laws
He is currently an overseas Director of The World Zoroastrian Organization in the UK and is the Vice President of the World Zoroastrian Organization Canada Inc. Sam is active in Inter faith activities and serves on the Board and the Executive Committee as Treasurer, of The Toronto Area Interfaith Council and The Ontario Multifaith Council.
Since qualifying as a Chartered Accountant in England in 1960, Sam has served in senior management positions with two multinational organizations — Unilever (Lever Brothers) and later Philips Electronics. He was a member of the Taxation Committee of the Overseas Chamber of Commerce in Karachi, Pakistan and was an occasional guest lecturer at the West Pakistan Institute of Management.
| | |
| --- | --- |
| | Previous Recipients |
| 1988 | Mr. Minoo Dastoor |
| 1990 | Mrs. Roshan Rivetna & Mr. Rohinton Rivetna |
| 1992 | Mr. Homi Davier |
| 1994 | Dr. Dolly Dastoor |
| 1996 | Mr. Homi Minocher-Homji |
| 1998 | Mrs. Farangis K. Shahrokh |
| 2002 | Mr. Kayomarsh P. Mehta |
| 2004 | Mr. Framroze Patel |
| 2007 | Mrs. Khorshed F. Jungalwala |
| 2010 | Ervad (Dr.) Soli P. Dastur |
| 2012 | Mr. Firdosh D. Mehta |
Dinshaw Framroze Joshi Excellence in Performing Arts, Painting or Literature Award
To recognize a Zarathushti who has excelled in the performing arts (dance, music and drama), painting or literature, and whose achievements have been recognized by peers within his/her country of residence and internationally.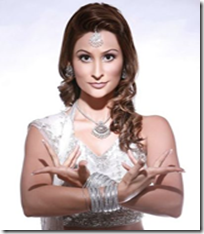 Arzan Gonda
Arzan Gonda is the Founder and Artistic Director of the Rhythm India Dance Company which is based out of Houston. Rhythm India is one of the largest Bollywood Dance Companies in Texas. They were the opening act for the Oscar winning composer A.R. Rahman's "Jai Ho Concert" in 2010, and they were the first ever Bollywood Dance Company to perform at half time during the NBA Rockets games. Arzan & her troupe have been captivating audiences throughout Houston since 2004 providing the very best in Indo-Fusion and Bollywood dance training in the Houston, Sugar Land, Katy & Dallas Area.
Arzan is a professional Indian Classical dancer specializing in the art form of Bharata Natyam. She started her training in Bharata Natyam at the prestigious Nateshwar Nritya Kala Mandir in Mumbai, India at age of 5yrs. At a very young age of 11yrs, through the guidance of her beloved Guruji Smt. Chhayaa Khanvate in Mumbai India, she completed her Arangetram, a dancer's debut performance, in 1989.
Since the age of 10, Arzan competed in several State & National-level dance competitions representing her school and eventually her university. She was awarded the Gold Medal at the 2000 Swar Sadhna Samiti All-India Dance Competition and she has received the Sharda Sangeet Vidyalaya Award from the Indian Minister of Cultural Affairs.
Arzan is also an actress and is part of Shunya Theatre, a Houston-based non-profit theatre troupe. Arzan has also performed numerous times as a lead actress and dancer at several venues in Houston including The Miller Outdoor Theater, Stages Repertory Theatre and Tatham Fine Arts Center.
| | |
| --- | --- |
| | Previous Recipients |
| 2002 | Ms. Bapsi Sidhwa |
| 2004 | Mr. Farobag Cooper |
| 2007 | Mr. Dinyar J. Vania |
| 2010 | Ms. Kayhan Irani |
| 2012 | Mr. Rohinton Mistry |
Jamshed and Shirin Guzdar Excellence in Business or Profession Award
To recognize a Zarathushti who has reached the pinnacle of prominence in his/her profession or business, and whose achievements have been recognized in both North America and internationally.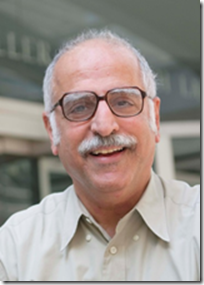 Dinshaw J. Patel
Dinshaw J. Patel is in the Structural Biology Program at the Memorial Sloan-Kettering Cancer Center in New York City. His graduate studies were supported in part by a Jamshetjee N. Tata Fellowship. He received his PhD from New York University in Chemistry followed by a year of postdoctoral training in Biochemistry at NYU Medical School and two years of postdoctoral training at AT&T Bell Laboratories. His independent career has included a permanent appointment as Distinguished Member of Technical Staff at AT&T Bell Laboratories, tenured Professor of Biochemistry and Molecular Biophysics at Columbia University-Health Sciences and his current appointment as Member and Abby Rockefeller Mauze Chair in Experimental
Therapeutics at the Memorial Sloan-Kettering Cancer Center. His research interests are in structural biology of macromolecular recognition spanning the fields of riboswitches and ribozymes, RNA silencing, epigenetic regulation, cytoplasmic nucleic acid sensors and lipid transfer proteins, with an emphasis on disease states.
Dr. Patel has served in the past on the Scientific and Medical Advisory Boards of the Howard Hughes Medical Institute and the Board of scientific Counselors of the National Cancer Institute. He currently serves on the Scientific Advisory Boards of the European Institute of Chemical Biology, Bordeaux, France and the Institute of Research in Biomedicine, Barcelona, Spain. In recognition of his scientific contributions, Dr. Patel was elected to the National Academy of Sciences in 2009 and the American Academy of Arts and Sciences in 2014.
Previous Recipients
1990
Mr. Meherwan Boyce
1992
Mr. Jamshed Mavalwala

Mr. Mehli Mehta

1994
Dr. Jehan Bagli
1996
Mrs. Mehroo Jussawalla

Mr. Adi Dastur

1998
Dr. Yasmin Thanavala
2002
Mr. Firdaus Bhathena
2004
Dr. Dhun Noria
2007
Dr. Beheruz N. Sethna
2010
Dr. Noshir A. Langrana
2012
Dr. Firdaus S. Dhabhar

Dr. Shahrokh Khanizadeh
Jamshed Pavri Humanitarian Service Award
To recognize a Zarathushti who has made significant contributions in advancing social and humanitarian causes in general and for the Zarathushti community in particular, and whose humanitarian service achievements have been acknowledged in his/her local community, in North America and internationally.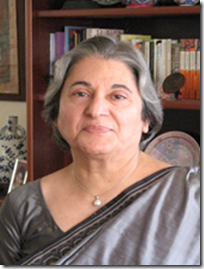 Nazneen Spliedt
Nazneen Spliedt was born in Karachi and is proud of her ancestral roots in the city which nurtured her interest in service to the community. Through her education at the Mama Parsi Girls High School, she had the good fortune of being influenced by the teachings of Dasturji Dr. Maneck Dhalla, and was actively involved with the Pakistan Girl Guides, St. John's Ambulance Brigade and the Red Cross, where she helped at the leprosy clinic.
Nazneen earned her MBA from Karachi University's Institute of Business Administration; being the 2nd woman to graduate from that prestigious institution.
During her time living in Hong Kong she helped found and run the Acupressure & Massage Centre for the Blind in collaboration with the Ebenezer School for the Blind.
Nazneen's commitment to the Zoroastrian community in North America is of long standing. As President of ZANC, Nazneen has provided a surrogate home to all those newly arrived in the area as well as, the needy of the community. Nazneen also built the trust of the local Persian Zoroastrian Community. Nazneen used her management skills to lead the Society for Asian Art at the Asian Art Museum in San Francisco as well the Society for the Art & Cultural Heritage of India. In 2009 she was instrumental in acquiring a Zoroastrian Ceremonial Bowl with Persian motifs for the Asian Art Museum. She also organized the community and youth to visit the Cyrus Cylinder exhibit. Nazneen remains active in local, regional, national and international Zoroastrian affairs, preserving and promoting important Zoroastrian historical artifacts and history.
Previous Recipients
1990
Mrs. Sabar E. Patel

Mrs. Paridokht Zartoshty & Ervad Mehraban Zartoshty

1992
Mr. Rustom Irani
1994
Mr. Minoo Treasuryvala
1996
Mrs. Katy Driver
1998
Mrs. Yasmin Ghadiali & Mr. Jamshed Ghadiali
2002
Ms. Bella Tata
2004
Mrs. Mehru Cama & Dr. Lovji Cama
2007
Dr. Russi D. Balsara
2010
Mr. Farrokh Namdaran
2012
Ms. Freyaz K. Shroff
Shirin Nariman Dastoor Outstanding Young Zarathushti Student Award
To recognize a young Zarathushti student, 30 years of age or younger as of January 1, 2014, who is studying at the university level, has achieved academic excellence in his/her scholastic studies and extracurricular activities, and has made substantial contributions to the community affairs of his/her local Zarathushti community.
There are two awardees in this category this year.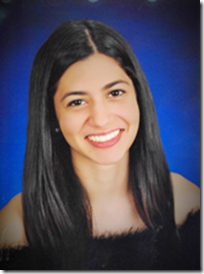 Persis Bhadha
Persis Bhadha graduated this spring from Cooper City High School as Valedictorian with a GPA of 5.52, with 16 AP classes and 13 college classes. She has received numerous awards: Carson Scholar, Selinger Scholar, Rensselaer medalist, Top Florida Engineering student, as well as the prestigious Miami Herald Silver Knight award. She is currently majoring in Biomedical Engineering and Global Studies while dual-enrolled at the University of North Carolina at Chapel Hill and Duke University as a Robertson Scholar and Chancellor's Science Scholar.
Persis's greatest passions in life are her love for math, science, and helping others. She spent hours after school tutoring students in math. She volunteered for three years at Memorial Hospital West. She spent summers doing research at University of Florida in Gainesville and at Miami Veterans Center affiliated with University of Miami. At UF, she developed cocktails of antibiotics that subsequently led to a US Department of Agricultural award. At UM, she investigated ways to kill prostate cancer cells.
Persis has been a frontrunner of social change at her school. She started a chapter of Feeding Children Everywhere, raising over $7,500 and leading nearly 200 volunteers to package 30,000 meals for hungry children around the world. She has also worked and raised funds for Relay for Life, Habitat for Humanity and His House.
She was the President of the Z-Club (South Florida Zoroastrian Youth Group) for the past five years. She encouraged children to be proud of their culture and acted in youth plays about Zoroastrian history.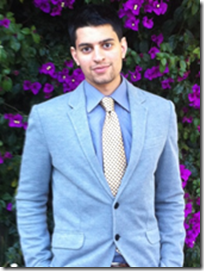 Puruz Khambatta
Ervad Poruz Khambatta is proud of the vibrant culture and community encapsulated within the Zoroastrian faith. He was born and raised in the New York metropolitan area and has been involved with the Zoroastrian Association of Greater New York for as long as he can remember. In addition, he has performed numerous religious ceremonies in the United States, Canada and India. Poruz has also had the honor of representing Zoroastrianism at several interfaith gatherings around the world, most recently at the Religions for Peace World Assembly in Vienna. He is currently a PhD Student at Stanford's Graduate School of Business and is interested in researching entrepreneurship and ways behavioral science can help us better understand and resolve social problems.
Previous Recipients
1988
Mr. Zubin J. Panthaky
1990
Mr. Neville M. Billimoria
1992
Ms. Shanaya Deboo

Mr. Murzban F. Morris

1994
Dr. Cyrus Hirjibehedin
1996
Mr. Arash Anoshiravani
1998
Mr. Phiroz Tarapore
2004
Mr. Boman Irani
2007
Ms. Anahita Dua
2010
Mr. Dinyar Patel
2012
Ervad Bahrom F. Firozgary
North American Mobeds Council Community Services Award
To recognize a young Zarathushti Mobed or Mobedyar, 35 years of age or younger as of January 1, 2014, who has provided exemplary services to the Zarathushti community.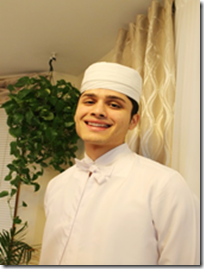 Rayomand Ravji
Ervad Rayomand Ravji – 25 years old- was born in Mombasa, Kenya, and raised in Illinois. In 2002, Rayomand was ordained a Nâvar at the Cama Baug Agiary in Mumbai. He later returned to Cama Baug to achieve a higher degree of priesthood, the Marutab. Rayomand received his Bachelors of Science (B.S.) in Psychology with a minor degree in chemistry- as a premedical student- at the University of Illinois at Urbana-Champaign. In Champaign, through his experiences with the American Medical Student Association and volunteering between the Oncology and Intensive Care units at a local hospital, he cemented his passion for serving others in healthcare. Rayomand currently works full-time for Labpro Laboratories, Inc. Outside of his job, he volunteers his services as a Mobed and as President of the Zoroastrian Association of Chicago (ZAC).
| | |
| --- | --- |
| | Previous Recipients |
| 2012 | Ervad Zerkxis Z. Bhandara |